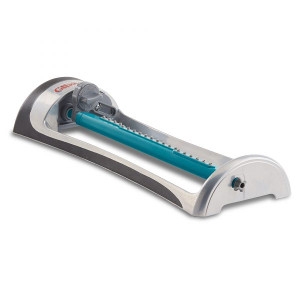 This product is currently 30% off the regular price
Offer valid through: 06/30/19. Some restrictions may apply.
Wind-resistant Rectangular Sprinkler
Manufacturer: Gilmour Manufacturing Company
Water smarter with less waste. All-metal, no-tip base sits firmly on the grass while the low-spray feature delivers more water right where you want it. Resists wind drift and limits evaporation. Recommended for new growth and gardens.