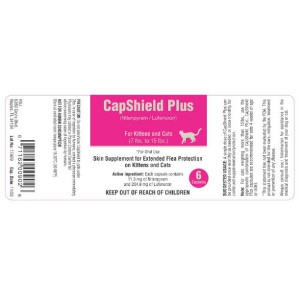 CapShield Plus Feline
Dosage:
A single dose of CapShield Plus can be provided once monthly as needed, or once monthly for continued supplementation/protection.
Note: For cats weighing more than 15lbs, use the appropriate combination of CapShield Plus.
CapShield Plus capsules are recommended for cats 4 weeks of age or older.