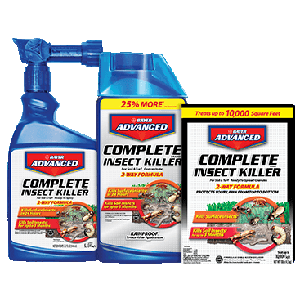 This product is currently $16.95
On 10lb
Offer valid through: 04/30/19. Some restrictions may apply.
Complete Brand Insect Killer For Soil & Turf
Manufacturer: Bayer Advanced Lawn & Garden Products
Two-Way formula controls both surface and soil insects
Kills listed surface insects in 24 hours
Kills soil insects for up to 3 months
Kills the most common lawn pests, including: Ants, Fleas, Ticks, European Crane Fly Larvae, Grubs, Mole Crickets and other listed insects
Can be used as an outdoor barrier treatment
10 lb. bag treats up to 10,000 sq. ft.
20 lb. bag treats up to 20,000 sq. ft.